A picture is worth a thousand words, and seeing pictures from Samaritan members who have received shares for a medical need may be worth even more than that. As members we know that our money is being put to good use, that it is going to a specific family with a need and we know what it's for. Even knowing that, it still offers a visual impact when you can see a pile of cards and letters that a fellow member has received. As someone thinking of joining Samaritan Ministries you might say, "does it really work? How can I see?" These pictures reaffirm that the money we are sending is really doing its job, and that the cards are working on the soul while the money works to pay the bills. Here are a couple pictures of card and letter piles I have found from other members, I will post more as I run across them.
@JamisonFaught said on Twitter: This is what @SamaritanMin looks like. ~55 families shared all of my emergency appendectomy costs. Praise the Lord!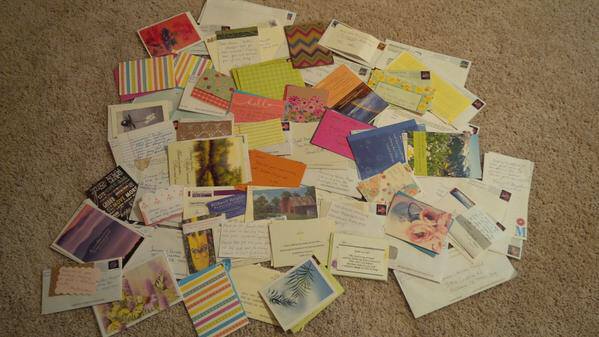 Eric Withers: Each of these cards/letters came with a gift from a family who is praying for us. We are thankful for SamaritanMin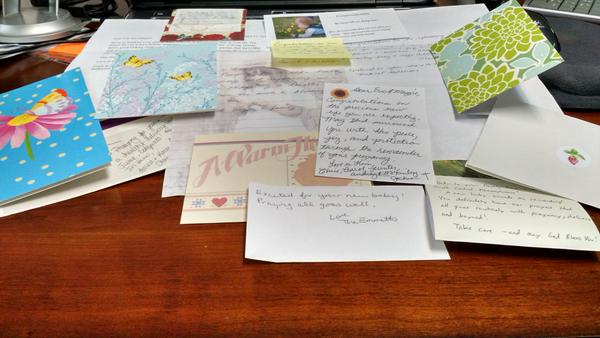 Eric Holman on fb: It's raining checks, prayers and encouragement! We switched from "health insurance" to Samaritan Ministries earlier this year. It has been such a blessing. Over 45,000 Christians sharing each other's burdens (Gal 6:2) … what a great idea!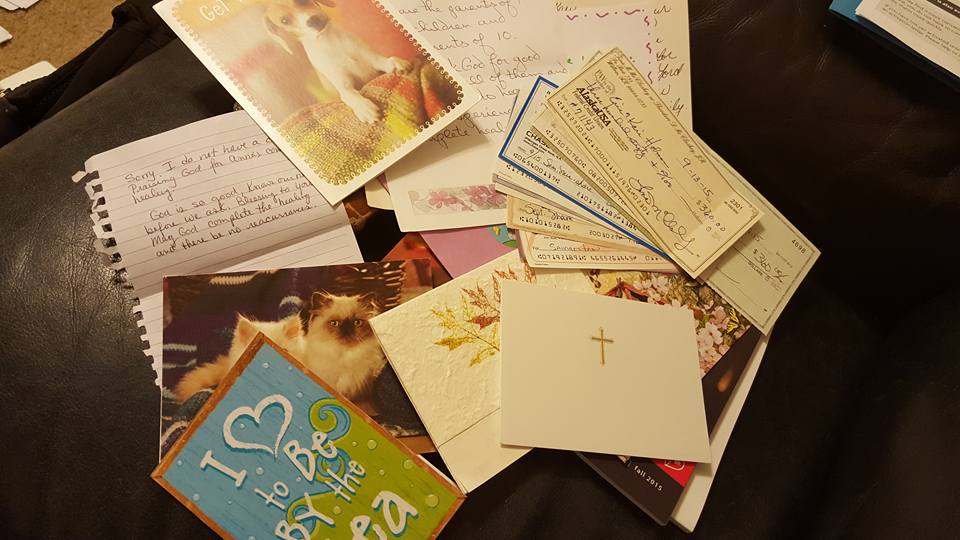 Aren't these great? I'm so happy to be a part of Samaritan Ministries and love getting a chance to send shares to people with medical needs. I confess that I tend to look for my own cards in these pictures, so far I haven't seen one. 🙂 But with almost 50,000 households sending and receiving shares each month it would be a needle in a haystack. 🙂 Maybe someday!